St. Michael 3 dimensional pendant or charm is available with St. Michael Protect Me, or St. Michael Protect Us and can be personalized with your initials or badge number.
Also available in 2 sided flip design, added to the back of your badge.
---
Also available St. Florian pendant for those heroes in the fire services.
St. Florian Pendant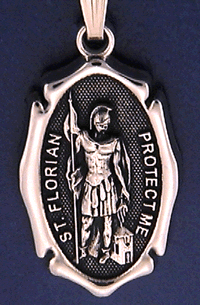 Personalize with engraving options!