Professional Jewelry Repair
Finally a jewelry shop nearby that can handle all of your jewelry needs! Owners David & Charlotte Putnam are well known in the San Antonio area for selling and repairing fine jewelry for over 36 years, providing the best jewelry repair at an affordable cost.
Do you have broken jewelry that needs repaired? Or how about a ring that is too big or too small? At Alamo City Gold & Silver, our jewelers repair all types of jewelry. We will restore your jewelry to its original state or better!
Want to learn more about jewelry repair?

Buy and Sell Gold & Silver
Looking to buy or sell gold & silver coins or jewelry? Alamo City Gold & Silver has been your trusted scrap gold and coin buyer for nearly four decades.
We offer fast, friendly service that puts money in your hand when you need it. We buy all kinds of scrap gold and silver including chains, earrings, watches, and much more! Learn more about selling your gold or silver, or visit our location. We are conveniently located off of NE Loop 410 between Broadway & Nacogdoches Rd.

Best place to buy or sell gold and silver in San Antonio!
Custom Design – Revitalize Your Old Jewelry
The best custom design jewelry in San Antonio! Create something special with sentimental value with old jewelry you no longer wear! Alamo City Gold & Silver can convert your gold and silver into something remarkably special.
Check out our gallery of custom design jewelry.

Quality Diamonds
Before you purchase a diamond, compare prices with us. We guarantee we'll beat any competitors' pricing! David Putnam has been in the diamond industry for over 36 years. He can guide you through the process of purchasing the perfect diamond for that special person in your life.
Visit Diamond Dealing Dave to view a wide range of shapes and sizes available.

---
Custom Design Law Enforcement  & Firefighter Rings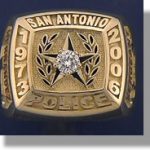 Alamo City Gold, SADiamonds, offers law enforcement & firefighter rings in different styles to fit your preferences.  Each ring is custom designed and manufactured to your specifications.  Rings can be made in sterling silver or gold.  For a special touch, diamonds or other precious stones can be added.
Learn more about pricing and additional information.

Miniature Badge Replicas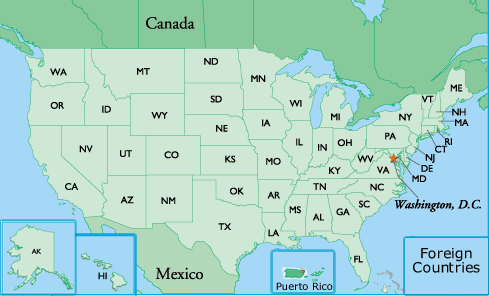 SADiamonds, can replicate any first responder's badge into a pendant, charm, ring, cuff links, earrings, money clip, tie tack, lapel pin, bracelet, keychain, or any other type of custom jewelry you request.
Want to see if your badge has already been designed? Click below on the desired state, or in the map. If your department is not pictured or listed you can upload a photo of your badge and we can replicate it (artwork fees will apply).
To learn more about our badge jewelry, or if have any questions, contact us for more information!

Select a state to view current departments in our library
Police Academy Graduation Gift ideas
We've got your law enforcement gift ideas at Alamo City Gold & Silver!
Do you know someone that has recently graduated from the police academy? Personalized police badge jewelry is a unique and affordable gift.
You may choose to give a pendant or charm, or even a custom law enforcement ring to commemorate this very special accomplishment.  You can even choose to add diamonds or a birthstone to make it extra special!
Police badge pendants are affordable and unique!

Our Fallen Heroes Memorial Badge Pendants
Law Enforcement & Firefighters Memorial
It has been said "When a police officer is killed, it's not an agency that loses an officer, it's an entire nation."
To honor those who have given their lives to protect and serve through law enforcement agencies Alamo City Gold & Silver owners, David and Charlotte Putnam, have donated over 3500 sterling silver badge pendants to surviving family members.
View a list of our fallen Law Enforcement Officers & Firefighters throughout this nation.

A Repeat Customer
As a repeat customer I can say that it was with high expectations that I placed my third order with your company for my 14K Gold Badge Pendant as you have always produced high quality work. I just received my pendant today and I am blown away with how amazing it looks. The quality of the craftsmanship and the eye for the slightest detail is outstanding. Having purchased this same pendant in sterling silver I knew what a quality product you guys produce, but this 14K Gold version is spectacular. The gold and the black highlights just make the entire piece "POP".
Great job again and thanks for this amazing piece!
-Mesa, AZ
Gregory Beck
I Thank You With All My Heart
I am at a loss for words (as I'm sure you have heard many times) for the touching gift of my husbands badge pendant. I was looking for something special in a remembrance to wear close to my heart and you fit the bill perfectly. I'm sure you know how special you make the families feel with your sentiment of jewelry. I would like to know if it's possible to buy more and the cost to send them. My daughter and grandkids would like to have one too. You are truly special for making this happen. I thank you with all my heart.
Bless You.
-Lake Oswego, OR
D. Duncan
Thank you from the bottom of my heart
I would like to thank you again for honoring Police officers killed in the line of duty, especially here in Georgia… I hope you know how much you help families heal by wearing the jewelry you make to honor their officers… I absolutely love the earrings you made for me. Again, I just wanted to say thank you from the bottom of my heart.
-Secretary of COPS, GA
A. Roberts
Beautiful Workmanship!
How can I say thank you enough for the wonderful tribute to my husband you have created? This is a part of him that I can keep close to my heart everyday and remember his bravery, his sacrifice, his sense of humor and most importantly to me- his love… beautiful workmanship!
-Coppell, TX
G. Johns
Beautiful Pendant!
…thank you for your generosity. After the events of 12/13/03, it became difficult to trust that there is any good left in mankind. It means more than I can express to know that there are still some great people out there, as you are a shining example of that fact.
-Mishawaka, IN
J. Verkler
Thank You!
Thank you so very much for the necklace and key chain you sent… They are beautiful and will be treasured!
-Plattsburgh, NY
B. Renaud
Great Workmanship & Attention to Detail
I can't tell you how pleased I am to have the beautiful pendant you made me… It's perfect in every way. You did a superb job and I compliment you on your workmanship and attention to detail.
-Flagler Co., FL
J. Stewart
I will wear this pendant proudly!
Today I received the most beautiful little replica pendant of my fiance's police badge, (Bruce McKay, Franconia NH PD). I want to thank you Darryl, and all the staff for your help, the expedient yet incredibly detailed craftmanship, and kindness. I will wear this pendant proudly!
-Concord, NH
Sharon Davis
Amazing Attention to Detail
HI.. I just wanted to let you know that I received my pendants… THEY ARE BEAUTIFUL!!! I couldn't be more pleased on how they turned out. The detail is amazing. I gave her the pendant last night….she was so touched… she cried. She told me that everybody at the department will be jealous… because nobody has anything like it.. and she will be the first one to wear a department pendant. Thanks again for your GREAT customer service and your attention to detail.
-Vancouver, WA
J Bach